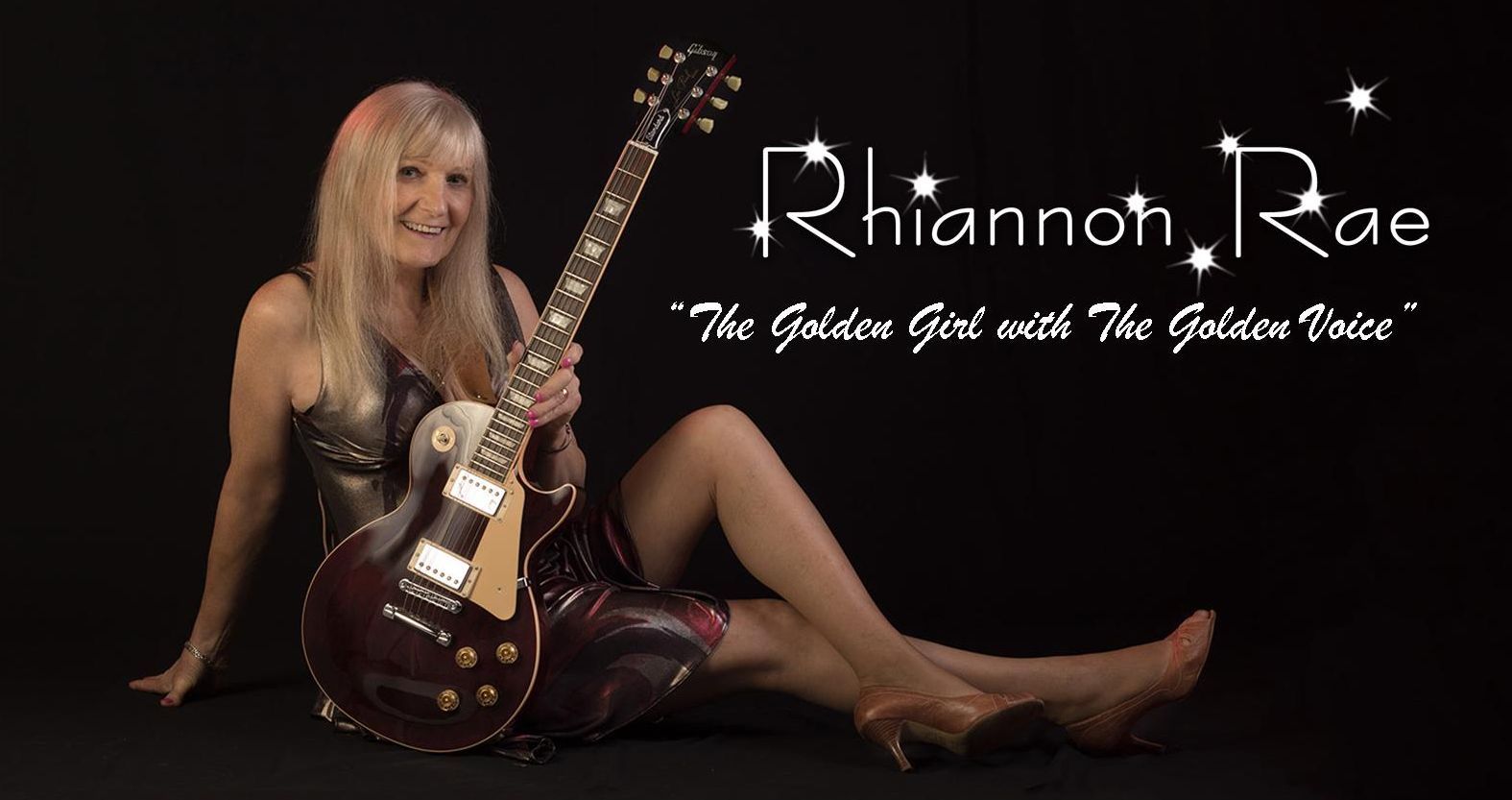 Rock 'n' Roll, '50's, '60's, '70's, Country & much more
Rhiannon Rae has been singing and playing guitar since the age of 11.
She has performed many styles of music including Jazz, Blues, Rock, "middle of the road" pop and the popular 50's and 60's songs. As well as writing her own songs she produces backing tracks for other artistes and for stage shows.
Rhiannon's music will get everyone dancing to: Rock 'n' roll, music of the '50's, '60's, '70's, Country and much more. The emphasis is on ENTERTAINMENT!
Rhiannon has entertained audiences around many parts of the UK and Europe; working in theatres, holiday resorts and clubs.
She has also entertained at weddings, birthdays and corporate functions.
Rhiannon has also worked for the BBC on recorded and live shows. She has also recorded with the help and support of Bruce Welch (The Shadows.)
Her specialised cabaret act and both her "Tribute To The '60's" and her "Super '70's" shows also always prove Popular. Her superb sound equipment, lighting, guitars and her own produced backing tracks mean she is self-contained and can provide a truly excellent show in a variety of venues.
Rhiannon has worked in shows with such artistes as: The Searchers, The Drifters, The Barron Knights, Showaddywaddy, Mike Reid, Jim Bowen, Dave Lee, Stan Boardman and Jayne Sullivan, to name but a few, as well as providing guitar, lead vocals and harmonies for bands and duos.
Rhiannon's wealth of talent enables her to produce her music in an excellent, authentic manner, to the highest standard.